The University of Bolton Ranking is No. 105 on the Guardian list, and No. 121 on the Daily Telegraph Ranks. Similarly ranked establishments include the University of Worcester, Southampton Solent University, and the University of Wales Trinity Saint David.
The University of Bolton was first established in 1982 and was then referred to as the Bolton Institute of Higher Education. It gained it's university status in 2004 and was then called the University of Bolton. It is located in Greater Manchester, England and currently has around 700 academic and professional staff, and 14,000 students.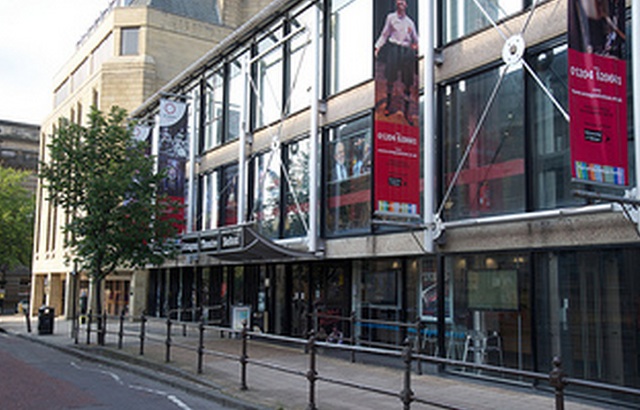 The university students are composed of 70% people from Bolton and the Northwest England region; and the remaining 30% comes elsewhere. The former Bolton Institute was given the right to award taught degrees in 1992, and in 1995, it was given the right to award research degrees.
University of Bolton Address and Location Map
Deane Rd, Bolton BL3 5AB, United Kingdom
The university is known for its world-class education and equipment. In 2005, the UK national Quality Audit of University of Bolton reports that "broad confidence can be placed in the soundness of the current management of the quality of its programmes and in the University's institutional-level capacity to manage effectively the security of its awards." The University of Bolton was given the highest level of recommendation in 2006 when it was awarded by the government's quality control agency for universities, the Quality Assurance Agency (QAA). In 2008, the Times Good University Guide ranked the university first place in the north-west region for student satisfaction and top 15 amongst all of the universities in the United Kingdom for this factor.
The University of Bolton offers post graduates degrees such as in Masters and PhD programs and research opportunities as well. It is well-known for its vocationally focused and industry-relevant taught degree programs. Some of the most common degrees include Media and Business programs. The university takes pride of its famous alumni such as Sam Allardyce, an English football manager and former professional player; Ann Cryer, a British Labour Party politician, who was the Member of Parliament (MP) for Keighley from the 1997 general election up until she stood down at the 2010 general election; Howard Devoto, an English rock and roll singer-songwriter; Laurence Robertson, a British Conservative Party politician; and Bob Wareing, a British independent politician who was the Member of Parliament (MP) for Liverpool West Derby from 1983 to 2010.
University of Bolton Quick Facts
Established:                         2004 – gained University Status
1982 – Bolton Institute of Higher Education
Type:                                          Public
Endowment:                         £160,000
Admin. Staff:                         700+
Students:                                9,251
Undergraduates:              7,731
Postgraduates:                    1,520