Southampton Solent University is composed of approximately 17,000 students and is based in Southampton in the United Kingdom. It is ranked as the 114th best British university by the Guardian and as the 122nd best by the Daily Telegraph.
This makes the Southampton Solent University ranking in the same region as Worcester University, the University of Bolton, and the Swansea Met (now Trinity).
The university's main campus is found near the city centre at East Park Terrace and it is known for being a centre of applied research in design and applied technology, maritime, geography, law, history of collecting, fine art, media, film, cultural studies, and various disciplines of business-related fields.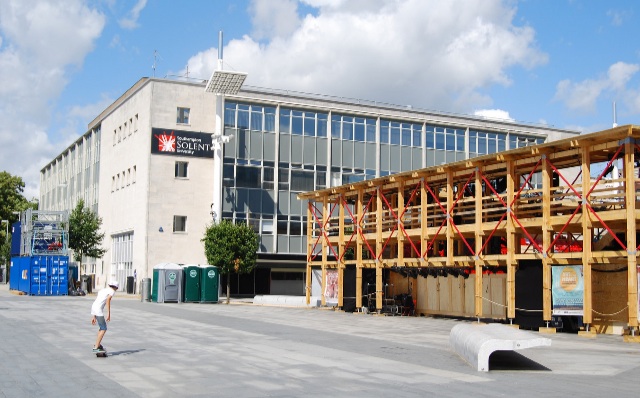 The university strives to work with professional bodies such as the British Computer Science Society and the PTC; as well as with local businesses; this ensures that it is able to keep its provided qualifications relevant for immediate use upon graduation. This institution offers strong maritime courses; indeed it's student yachting team were recently crowned as world champions.
The university continues in developing distinctive performances for the 21st century and prides itself on excellent employability, focuses on programs that are offering real-life job opportunities, internships, placements and industry expertise and networking opportunities.
The university is actively promoting entrepreneurship and offers courses and programs that will help support students in creating their own business while finishing their degrees. Solent University is a Skillset-accredited centre of excellence in broadcast journalism, television production, screenwriting, and performance. It is known to have industry-standard expertise in live event broadcast, studio and post production. Solents' graduates are even part of the official Glastonbury festival filming.
Southampton Solent University Address and Location
E Park Terrace, Southampton, Hampshire SO14 0YN, United Kingdom
The students of Southampton Solent University are represented by the Solent Students' Union, which was formerly known as Southampton Institute Students' Union/SISU; this is based on the East Park Terrace campus.
Some of its renowned alumni include James Hilton, an English designer based in London and co-founder of the creative agency AKQA together with Ajaz Ahmed in 1995; Jonathan Ross, an English television and radio presenter; and Jemish Patel, a former host of live quiz show BIG Game TV.
Some of the university's honorary graduates include Lawrie McMenemy,a retired English football coach, best known for his spell as manager of Southampton Football Club; Shane Warne, a former Australian international cricketer widely regarded as one of the greatest bowlers in the history of the game; Greg Dyke, a British media executive, journalist and broadcaster; and Ben Ainslie, an English sailor and three-times Olympic gold medalist.
Southampton Solent University Quick Facts
URL:                                            http://www.solent.ac.uk/Homepage.aspx
Established:                         2004 – granted University status
1984 – Southampton Institute of Higher Education
1855 – Southampton College of Art
Type:                                          Public
Endowment:                         £633,000
Students:                                17,455
Undergraduates:                 9,990
Postgraduates:                      650