Northeastern University is located in Boston, Massachusetts. Like all exceptional colleges it provides a broad range of clubs and organizations for students to participate in.
Clubs at NEU act as hubs of student activity, and cater for a wide variety of interests, including academics, sports, cultural interests, hobbies, and much more.
University Clubs: Catalyzing Connections and Growth
University clubs represent a vibrant part of campus life, and are a great way of forging new connections. They allow you to partake in something new, that you may have always wanted to try out, or to further your interests in an area that you already love.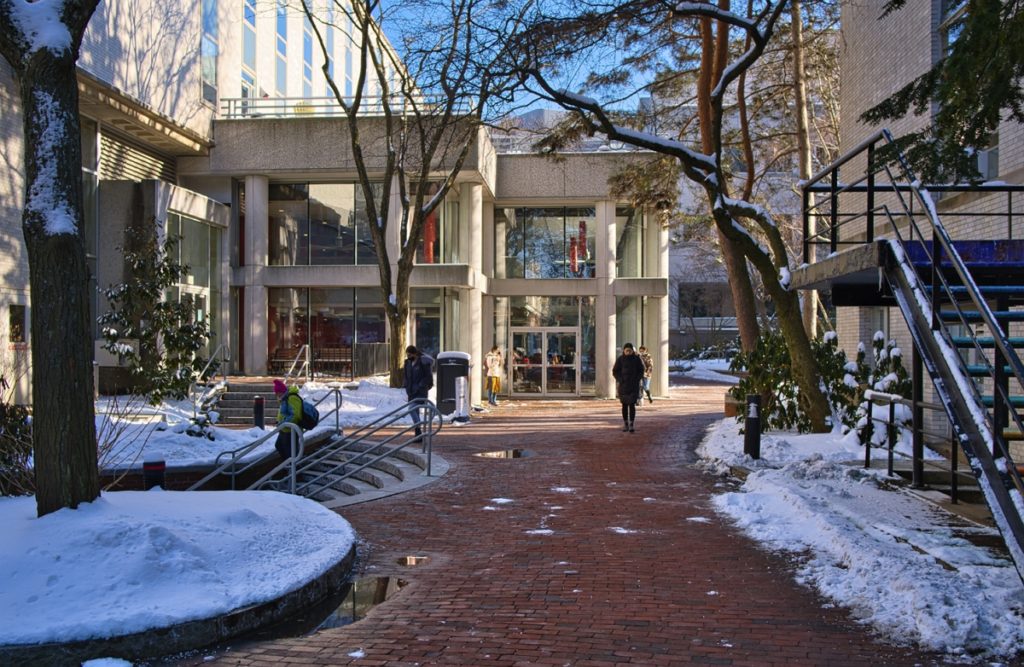 Clubs help to bring together individuals with shared interests, and can help to create an immediate sense of community and camaraderie.
Many new friendships have been gained from joining a club. You will not only meet people from diverse backgrounds, but will likely foster deep, meaningful relationships with them through your common passions and pursuits.
Clubs offer numerous benefits beyond socializing. They provide avenues for leadership development, skill enhancement, and real-world experience.
Through organizing (and attending) events, leading initiatives, or managing club operations, students at Northeastern can acquire skills in teamwork, problem-solving, and project management.
Not only this, but participation in university clubs also has great academic benefits. With many academic clubs being able to provide supplemental learning opportunities, greatly helping to enrich understanding in your chosen fields of study.
University clubs can be seen as dynamic social and learning hubs, offering up valuable experiences that can benefit both personal and professional life.
Northeastern University Clubs Overview
Below is a small overview of the types of Northeastern University clubs available to students.
Academic Clubs
These types of club allow students to delve deeper into their chosen field of study, network with professionals, and to gain practical experience. A few examples of Academic Clubs at NEU include the Finance and Investment Club, Biochemistry Club, and Physics Club.
Cultural and International Clubs
These groups celebrate the diverse student body at Northeastern. Clubs include the Chinese Student Association, the African Student Organization, and the International Business Club. They aim to promote cultural exchange and awareness.
Political and Activism Clubs
Students interested in politics or social issues have a multitude of clubs to choose from. These include the Model United Nations, the usual Democrats or Republicans clubs, and activist groups such as 'Students for Climate Justice'.
Sports and Recreation Clubs
Away from the top-level varsity sports, NEU has plenty of clubs that give opportunities for students to participate in sports at a more recreational level. Offerings range from standard sports such as soccer and basketball, through to niche sports like Quidditch and sailing. The university has numerous intramural and club sports teams.
Arts and Media Clubs
There are lots of university clubs available for those with an interest in arts or media. Some good examples include, The Northeastern University Art + Design Club, NU Stage Musical Theater Company, and the Silver Masque Theatre Company. These are a great way to explore your creative talents.
Volunteer and Service Clubs
Northeastern University encourages community service and engagement from its students. Thus, there are several clubs dedicated to this purpose. Example include, the Community Service Club, Circle K International, and the Husky Environmental Action Team.
Professional Development Clubs
These clubs are focused on developing professional skills. Examples include the Women in Business Club, the Entrepreneur's Club, and the Marketing and Advertising Club.
Special Interest Clubs
There are umpteen things that people may be interested in. So it comes as no surprise that there are many unique interests clubs available at Northeastern.
These include the Outdoors Club, which organizes hiking and camping trips; the Cheese Club, which explores the world of gourmet cheeses; Anime club; Science communication; Robotics; and there's even a Beekeeping club.
Through its clubs, Northeastern is able to provide a rich and varied life for its students. Clubs are a great way for students to explore interests, develop skills, and form lifelong friendships.