The Northwestern University Ranking is 14th in the USA and 25th in the world on the University Review College Ranking List. It is ranked as the 13th best college by the USnews, and as the 19th by Forbes.
Requirements for Admission and Tuition Fees (Quick Facts 2014 / 2015)
As a private institution the Northwestern University tuition fees are $47,251 for both in and out of state students. It is a very selective college accepting 14% of applicants. Financial aid offered totals $133 million per year, at an average of $36,830 per student.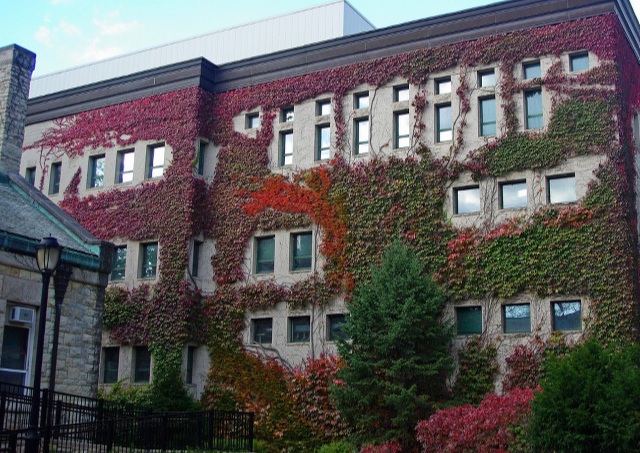 Northwestern University SAT Scores and ACT Scores
SAT scores for Northwestern University admission requirements (25th-75th percentile) are Math 700 – 780, Reading 680 – 750, and writing 680 – 770. The composite SAT scores range from 1390 to 1550.
The requirements for ACT (25th-75th percentile) are Composite 31 – 33, English 32 – 35, Math 30 – 35, and Writing 8 – 10.
About Northwestern University
Northwestern University is located in the cities of Evanston and Chicago in Illinois state in the united states, it was founded in 1851 as a private institution having been proposed by John Evans and like minded Methodists. It is situated in a campus of around 240 acres mainly in Evanston, with a smaller campus located in Chicago .
There are around 8,300 undergraduate students and 9,750 postgraduate students, in addition to 3,000 staff and faculty. Northwestern University, Evanston, IL has an endowment of 5.14 billion US dollars. The president is Henry Bienen. The schools mascot is Willie the Wildcat, the school colours are purple and white. It is a member of the Big ten conference.
There are nine libraries at Northwestern: four at Evaston; three at Chicago; one at Garrett-Evangelical; and one at Seabury-Western. In all the Northwestern Libraries have 4.6 million books, and a similar amount of material on microfilm. This makes the Northwestern library the thirtieth largest university library in the U.S.
Other Illinois colleges include University of Illinois Urbana-Champaign, Loyola University Chicago, University of Illinois Chicago, and the University of Chicago.
Northwestern University Address
633 Clark Street
Evanston,
IL 60208 USA
Northwestern University Logo
Northwestern University Ranking and Quick Facts
Motto: Quaecumque sunt vera – English: Whatsoever things are true.
Northwestern University Ranking
Ranking – Times 400 (UK)

29

University world Ranking – Jiao tong 500 (China)

29

University world Ranking – Newsweek 100 (USA)

35

PBA Top 100 Colleges

14

USnews American ranking

12

American Rank (Jiaotong)

20

Northwestern Facts

Students (Undergraduates / PG/ Total)

8,285

9,745

18,030

Northwestern University Location
Evanston and chicago, Illinois, USA
Faculty / Staff

2,925

Established

1851

Endowment – USA Rank
$5,140,668,000 – 12th
Endowment per student

$285,117

Research Spending – USA Rank
$387,242,000 – 33rd
Number of foreign students

2,225

Affiliations

AAU, Big 10
Other US colleges by State
References