About Rockefeller University
Rockefeller University is located in New York City and was founded in 1901 as a research institution that specialises in biomedical research center.
The Rockefeller University, New York, NY carries out postgraduate research in over 70 laboratories.
It aims to combat deadly diseases such as AIDS, cancer, and Alzheimer's by focusing research on molecular biology, human genetics, neuroscience, and protein chemistry.
A Rockefeller University Ranking in the USA does not exist because it is a specialzed biomedical research college. However the Rockefeller University Ranking is 33rd in the world according to the Jiao tong 500 listing.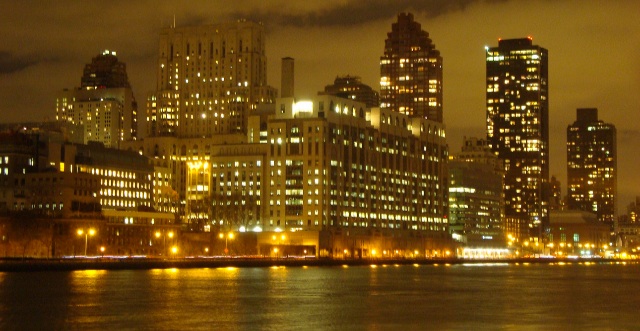 The institution has numerous well known alumni including Alexis Carrel (Surgeon and Biologist, a Nobel prize winner in 1912 for his work in vascular suturing techniques); Francis Peyton Rous (Nobel prize winner in 1966 for his work on the role that viruses play in the transmission of some cancers); and the Japanese bacteriologist Hideyo Noguchi (who discovered the agent responsible for syphillis). In all, there are 23 Nobel Prize winners associated with Rockefeller University, hence its high ranking in the Jiao Tong lists, which place a great emphases on the number of prize winners, as it is considered a measure if prestigue.
The institution has nine major research areas, and these are served by 75 different laboratories. The areas covered are: Chemical & Structural Biology; Genetics & Genomics; Immunology, Virology, & Microbiology; Molecular and Cell Biology; Neurosciences & Behavior; Organismal Biology, Evolution, Ethology, & Ecology; Physical, Mathematical, & Computational Biology; and Stem Cells, Development, Regeneration, & Ageing.
Rockefeller University address
1230 York Avenue,
New York,
NY 10021 USA
Other colleges in New York state include Columbia, Cornell, Rensselaer Polytechnic Institute, CUNY City College, SUNY Stony Brook, Syracuse University, Downstate Medical Center, SUNY Albany, MSSM, University of Rochester, Yeshiva, and the University at Buffalo.
Rockefeller University Logo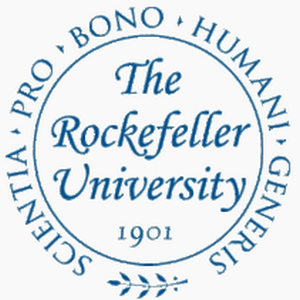 Rockefeller University Ranking and Quick Facts
Motto: Scientia pro bono humani generis (Science for the benefit of humanity)
The Rockerfeller is a private college in New York City. It was established in 1901. It is currently overseen by President Marc Tessier-Lavigne.
Rockefeller University Ranking
University world Ranking – Jiao tong 500 (China)

33

American Rank (Jiaotong)

22

Facts

Students (Undergraduates / PG/ Total)

–

200

200

University Location
York Avenue, Manhattan, NYC, USA
Faculty / Staff

1,620

Established

1901

Endowment – USA Rank
$1,771,945,000 – 31st
Endowment per student

$8,859,725

Research Spending – USA Rank
$198,719,000 – 81st
Other US colleges by State
References