The Duke University ranking is 13th in the USA and 27th in the world on the University Review College Ranking List. It is ranked as the 8th best college in the states by the USnews, and the 23rd best by Forbes.
Requirements for Admission and Tuition Fees (Quick Facts 2014 / 2015)
As a private institution the Duke University tuition fees are $47,488 for both in and out of state students. It is an extremely selective college accepting 12.4% of applicants.
Duke University SAT Scores and ACT Scores
SAT scores for Duke University admission requirements (25th-75th percentile) are Math 690 – 780, Reading 660 – 750, and writing 670 – 770. The total composite SAT Score range for accepted applicants is 1360 to 1550.
The requirements for ACT (25th-75th percentile) are Composite 30 – 34, English 30 – 35, Math 29 – 35, and Writing 8 – 10.
About Duke University
Duke University is located in North Carolina in the USA. It was founded in 1924 as a private institution having been proposed by James Buchanan Duke. The university is situated in a campus of around 9400 acres in Durham.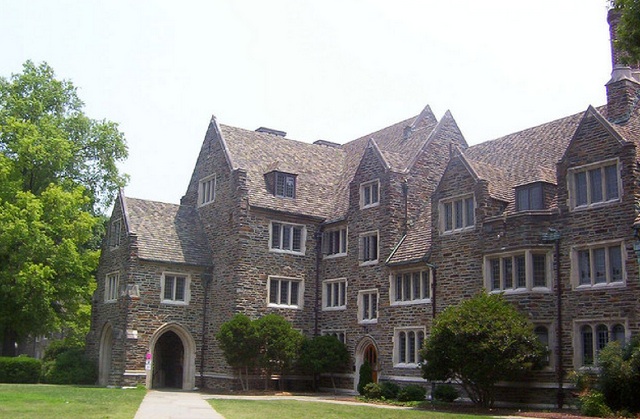 There are around 6500 undergraduate students and approximately 7,000 postgraduate scholars, in addition to the 2500 staff and faculty.
Duke University, Durham, NC has an endowment of $4.5 billion US. The president is Richard Brodhead. The schools teams are known as the blue devils. The libraries hold over five million bound volumes. It is a member of the Atlantic Coast Conference.
The libraries at Duke are the thirtieth largest in the U.S. They have over five and a half million books in total, and close to eighteen million manuscripts. Of the five main libraries the Perkins is the largest; this has nine branches alone.
Duke University Address
The address of Duke University is located at:
Durham,
NC 27708
USA
Other colleges in NC State include Wake Forest University, North Carolina State University, and the University of North Carolina.
Duke University Logo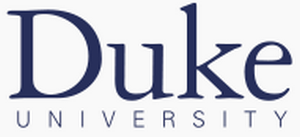 Duke University Ranking, Address and Facts
Motto: Eruditio et Religio – English: Knowledge and Religion
Duke rankings
Ranking – Times 400 (UK)

13

University world Ranking – Jiao tong 500 (China)

32

University world Ranking – Newsweek 100 (USA)

14

PBA Top 100 Colleges

11

USnews American ranking

8

American Rank (Jiaotong)

22

Duke University Facts

Students (Undergraduates / PG/ Total)

6,245

6,845

13,090

Duke University Location
Durham, North Carolina, USA
Faculty / Staff

2,585

Established

1838

Endowment – USA Rank
$4,497,718,000 – 16th
Endowment per student

$343,599

Research Spending – USA Rank
$630,752,000 – 10th
Affiliations

AAU, ACC
Other US colleges by State
References