About the University of Chicago
The University of Chicago is a private university located in the Hyde Park vicinity, eight miles from the city of Chicago in Illinois, United states of America.
The Campus of UChicago Illinois is famous for it's Gothic architecture. The main quads were designed to be reminiscent of Oxbridge, with two of its main features, the Mitchell tower and the Commons being reproductions of buildings in Oxford (Magdalene tower) and Cambridge (Christ Church). The university was established in 1890 by John D. Rockefeller as a Baptist institution, though it is now non-sectarian.
University of Chicago quick facts
There are around 2,200 faculty members, 5,000 undergraduate students and nearly 10,000 postgraduate scholars. University of Chicago has an endowment of 4.9 billion US dollars. The president is Don Michael Randel. The school colours are maroon, and it's mascot is the phoenix.
University of Chicago Address
The University of Chicago,
5801 South Ellis Ave,
Chicago
IL 60637
USA
University of Chicago Library
The university of Chicago libraries are amazing, and easily one of the best within the USA. With regards to biology the John Crerar Library holding over one point three million science books. The largest Chicago university library is the Regenstein Library.
University of Chicago Logo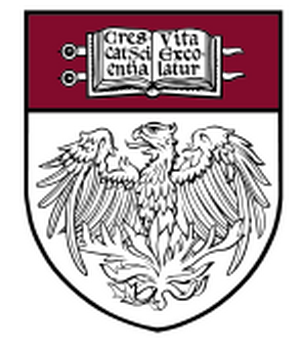 University of Chicago Ranking and Quick Facts
UChicago – University of Chicago Motto: Crescat scientia; vita excolatur (English: Let knowledge grow from more to more; and so be human life enriched).
Also known as U of C, and UChicago.
University of Chicago ranking
Ranking – Times 400 (UK)

7

University world Ranking – Jiao tong 500 (China)

9

University world Ranking – Newsweek 100 (USA)

20

PBA Top 100 Colleges

7

USnews American ranking

8

American Rank (Jiaotong)

8

UChicago Illinois Facts

Students (Undergraduates / PG/ Total)

5,030

9,820

14,850

University of Chicago location
Illinois, USA
Faculty / Staff

2,170 / 14,770

Established

1897

Endowment – USA Rank
$4,867,003,000 – 14th
Endowment per student

$327,744

Research Spending – USA Rank
$293,970,000 – 35th
Affiliations

AAU
References