The Princeton University ranking is 2nd in the USA and 6th in the world on the University Review College Ranking List. It is ranked as the 1st best college in the states by the USnews, and the 4th best by Forbes. It is rated as the 7th best university in the world by the THE.
Requirements for Admission and Tuition Fees (Quick Facts 2014 / 2015)
As a private institution the Princeton University tuition fees are $41,820 for both in and out of state students. It is an extremely selective college accepting 7.4% of applicants. Financial aid offered totals $115.5 million per year, at an average of $38,080 per student.
Princeton University SAT Scores and ACT Scores
SAT scores for Princeton University admission requirements (25th-75th percentile) are Math 710 – 800, Reading 700 – 790, and writing 700 – 790. The total composite SAT range for accepted applicants is 1410 to 1600.
The requirements for ACT (25th-75th percentile) are Composite 31 – 34, English 32 – 35, Math 31 – 35, and Writing 8 – 10.
About Princeton
Princeton University is located in New Jersey in the United States of America.
Founded in 1746, it is the fourth oldest higher education institution in the USA. Although Princeton was originally founded as a Presbyterian institution it has always been open to students of any religious background, and Princeton is no longer a sectarian institution.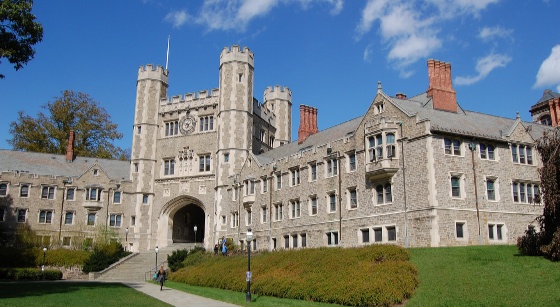 Princeton University Facts
There are around, 1100 faculty members, 5,323 undergraduate students and 2,674 postgraduate scholars. Princeton has an endowment of 18.2 billion US dollars. The president is Christopher L. Eisgruber. It has 38 sports teams. Princeton is a member of the Ivy league in NCAA Division I.
Princeton University Address
Princeton University
33 Washington Rd
Princeton,
New Jersey 08544 USA
Other colleges in the state include the New Jersey Institute of Technology, Rutgers Biomedical and Health Sciences, and Rutgers University.
Princeton University Library
Princeton's library system has over six million books, and five million other articles of reference. The main library at Princeton is the Firestone.
Princeton University Logo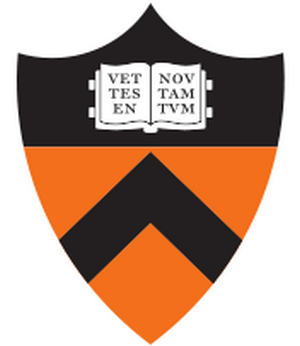 Princeton University Rankings and Quick Facts
Motto – Dei sub numine viget (Under God's power she flourishes).
Princeton university is currently ranked as the best university in the world, vying with Stanford, Cambridge, Oxford, and Harvard by many of the university ranking lists. It was founded in 1746 and has a student body of ~8,000.
Its campus covers an are of around 500 acres and is set in a suburban setting. Its varsity teams play in the school's colors of Orange and Black and are known as the Tigers.
Princeton University Ranking
Ranking – Times 400 (UK)

6

University world Ranking – Jiao tong 500 (China)

8

University world Ranking – Newsweek 100 (USA)

15

PBA Top 100 Colleges

2

USnews American ranking

2

American Rank (Jiaotong)

7

Princeton Facts

Students (Undergraduates / PG/ Total)

5,323

2,674

7,997

Princeton university Location
New Jersey, USA
Faculty / Staff

1,172

Established

1746

Endowment – USA Rank
$18,200,433,000 – 5th
Endowment per student

$2,275,907

Research Spending – USA Rank
$202,380,000 – 79th
Affiliations

AAU, Ivy League
Other US colleges by State
References