Weizmann Institute of Science Information
The Weizmann Institute of Science (Machon Weizmann LeMada), is located in Rehovot in Israel, having been was established in 1949. It only offers study at the postgraduate level and is presided over by its president Daniel Zajfman.
Having a selective subject range allows the institute to lead research in many areas of its subject range of biology, biological chemistry, chemistry, computer science, mathematics and physics.
Other well ranked colleges and universities in Israel include Hebrew University of Jerusalem, Tel Aviv University, Technion Israel Institute of Technology, Bar-Ilan University, Ben Gurion University and the University of Haifa.
Over the Weizmann institute of science's short existence it has managed to run up a fine list of alumni and faculty, including two leaders of Israel Chaim Weizmann (a chemist by trade) and Ephraim Katzir (a biophysicist). Other notable people include the physicists Mordehai Milgrom and Haim Harari.
Weizmann Institute of Science Address
Machon Weizmann LeMada
Herzl Street,
76100 Rehovot
Israel
Weizmann Institute of Science Logo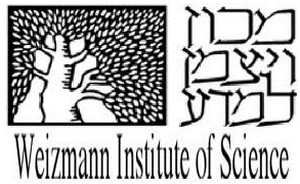 Ranking and Quick Facts
The university is ranked as between the 102nd and 150th best in the world by the ARWU Shanghai.
References