The University of Illinois Chicago ranking is 156th in the world on the University Review College Ranking List. It is ranked as the 149th best college by the USnews, and as the 361st by Forbes.
Requirements for Admission and Tuition Fees (Quick Facts 2014 / 2015)
The University of Illinois at Chicago, IL tuition fees are $13,640 for in-state and $26,030 for out of state students. It is a moderately selective college taking in 71.2% of applicants. Financial aid offered totals $113 million per year, an average of $13,920 per student.
University of Illinois Chicago SAT Scores and ACT Scores
SAT scores for admission requirements (25th-75th percentile) are Math 500 – 650, Reading 450 – 600, and writing 480 – 610. The composite SAT scores range from 1000 to 1240.
The requirements for ACT (25th-75th percentile) are Composite 21 – 26, English 21 – 27, and Math 21 – 27.
University of Illinois at Chicago Information
There are three members of the University of Illinois system; the other two are located at Urbana-Champaign and Springfield. The Chicago branch of the system can trace its roots back to 1859 when it was established as a private college for health; it was incorporated as the University of Illinois Chicago in 1961.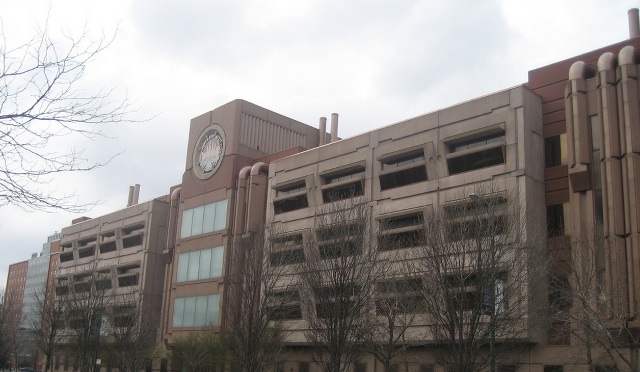 The University of Illinois Chicago (UIC) offers 74 degrees at undergraduate level and 77 at masters across its 15 schools and colleges. Additionally there are around 60 courses offered at the doctorate level. The University is especially strong in the study of Nursing, Occupational Therapy, Modern US History, Physical Therapy, Service Administration, Practitioning, and pharmacy.
The 15 colleges cover study in the following areas Pharmacy; Nursing; Medicine, Dentistry; Public Health; Education; Liberal Arts; Business Administration;, Applied Health Sciences; Urban Planning and Public Affairs; Engineering; Architecture and the Arts; and Social Work. The University of Illinois Chicago also has a graduate college and an undergraduate honors college.
Other Illinois colleges include Loyola University Chicago, Northwestern University, University of Illinois Urbana-Champaign, and the University of Chicago.
University of Illinois Chicago Address
University of Illinois at Chicago
845 W. Taylor
Chicago
IL 60607-7060
United States of America
Ranking and Quick Facts
University of Illinois Chicago ranking

University of Illinois Chicago world Ranking – Times 200 (UK)

73 (whole University of Illinois system)

University world Ranking – Jiaotong 500 (China)

102 to 150

American University ranking (Jiaotong)

UIC Facts

Students (Undergraduates / PG/ Total)

15148

6766

21914

Faculty / Staff

2300

Established

1961

Endowment – USA Rank

$123,000,000

Endowment per student

$5,612

Affiliations

Horizon league
Other US colleges by State
References