Moscow State University Information
With a main building that was exquisitely constructed and looks about official as anything can get, Lomonosov Moscow State University (MGU or Московский государственный университет имени М. В. Ломоносова) has a very decidedly Russian look and feel to it. The Moscow State University ranking is 63rd in Europe, similarly rated European establishments include Trinity College, and the University de Lausanne. Other well ranked Russian universities include the Saint Petersburg State University.
The university has been around since 1755; giving Moscow State University the official title of the oldest university in Russia. It also happens to be the largest university in Russia and when you consider the 4,000 staff and 40,000 students; it can also be considered to be one of the most populous. Over the long years of its existence, Moscow State University has turned out many famous alumni; a good example being the famous playwright and physician Anton Chekhov.
Moscow State University is known for a lot of biological sciences; one of which happens to be botany, the study of plants. Students that are interested in botany will get the chance to study at a number of different institutions and research centers, two of which are the A.N Belozersky Institute of Physico-Chemical Biology and the White Sea Biological Station. Students can also take courses in their botany degree from the faculties of chemistry, biology, soil science, geology, geography and education in order to help augment their knowledge of botany and give themselves a better rounded education.
Aside from the actual statistics and the specialties of the university itself, what truly makes Moscow State University so appealing to many people is the location of the university. It is located in one of the nicer areas of the city of Moscow and of course the architecture of the building itself is quite fantastic. There is a lot to do and a lot to see in Moscow for people that are studying there and ultimately when it comes down to it, the establishment is able to offer students the complete university experience.
Moscow State University Address
Moscow State University
Leninskiye Gory
Moscow, 119899
Russia
Moscow State University Logo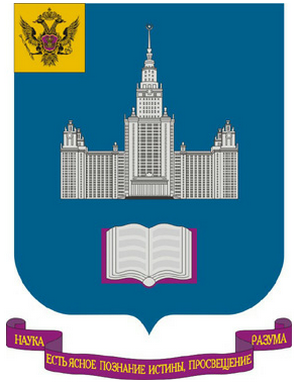 Rankings and Quick Facts
Motto: Science is clear learning of truth and enlightenment of the mind.
The university is ranked as the 74th best in the world by the ARWU.
References