Medical College of Wisconsin Information
The Medical College of Wisconsin (MCW) is private in nature and freestanding. The school was established as the Wisconsin College of Physician and Surgeons in 1893.
It joined with the Milwaukee Medical College to become the Marquette University School of Medicine in 1913. It became a private and self-supporting school in 1967 after the Marquette University ceased its support of the Medical School due to economic limitations. It was then named as the Medical College of Wisconsin in 1970.
Over 1,200 students are enrolled in the MCW's academic programs, of which 820 are undergraduates in the medical field, and over 400 students belonged to the graduate category. The school also has about 650 resident physicians who are undergoing medical training and 200 medical doctors in associate training with affiliated hospitals of the Medical College. There are also an estimated 200 scientists employed in postdoctoral research fellowship training through its Postdoctoral Education Bureau.
Considered as the most extensive research establishment in the region of Milwaukee and second in the state of Wisconsin, it was granted $147 million in external assistance in FY 2007-2008 to support and maintain its thrusts in research, training and instruction. Placed 43rd among the country's 130 medical schools for NIH research subsidy, it was a recipient of $91.3 million in NIH funding in the federal government's FY 2008. As part of its research initiatives, the College oversees about 3,000 research papers annually. Its research achievement in FY 2007-2008 include 40 new innovations conveyed by professors and students of the Medical School to its Technology Development Office. At present, the school has a total of 250 issued and pending patents in the state as well as in other countries.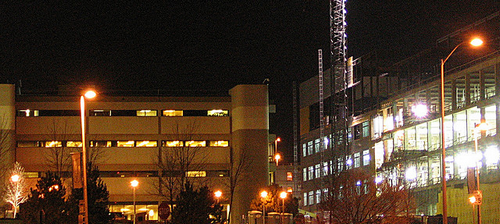 The school has in its roster of alumni the following acclaimed personalities:
· Colonel T.D. Hess – USAF Military Doctor & Commander
· S Kagen – Wisconsin' state representative;
· Captain R. Leavitt – Military Doctor and Captain of USNF
Medical College of Wisconsin Address
The address is 8701 Watertown Plank Road, Milwaukee, Wisconsin 53226.
Other colleges in Wisconsin state include UW Milwaukee, and University of Wisconsin–Madison.
Medical College of Wisconsin Logo
Medical College of Wisconsin Rankings and Quick Facts – MCW
The Medical College of Wisconsin is a national medical institute which envisions itself to be a leading Medical School and a reliable resource to the State of Wisconsin and beyond.
Medical College Wisconsin ranking
University world Ranking – Jiaotong 500 (China)

305 to 402

American Rank (Jiaotong)

139 to 164

MCW Facts

Students (Undergraduates / PG/ Total)

820

400

1220

Faculty / Staff

1,100 / 3,100

Established

1893
Other US Colleges by State
References
Medical College of Wisconsin; List of Wisconsin Colleges; Photograph by Beige Alert.