Eötvös Loránd University Information
The Eötvös Loránd University (ELTE) is located in Hungary's capital city, Budapest. It was established in the first part of the 17th century and over the years many of central Europe's finest have studied at the institution. The university is a public establishment and is currently overseen by the rector Ferenc Hudecz.
Although Eötvös Loránd is currently located in Budapest this has not always been the case; it actually started life in another country! With it first being established in Trnava in Slovakia. Eötvös is considered to be one of the best learning institutions in central Europe and is ranked second only to Szeged in Hungary.
The university has eight main faculties: these cover the study of the following broad topics: Education, Informatics, Humanities, Law, Psychology, Science and Social Sciences.
The other Hungarian institution ranking in the University Review Word listings is the University of Szeged. Similarly ranked world universities include New Jersey Institute of Technology, Istanbul University, Okayama University, and Universidade Estadual Paulista.
Over the years some of the most influential people in Hungary's and indeed Europe's history have passed through the gates of the Eotvos Lorand university; these include people such as: Klára Dobrev; Zsuzsanna Jakab; Viktor Orbán; László Lovász; Ferenc A. Váli and Paul Erdős.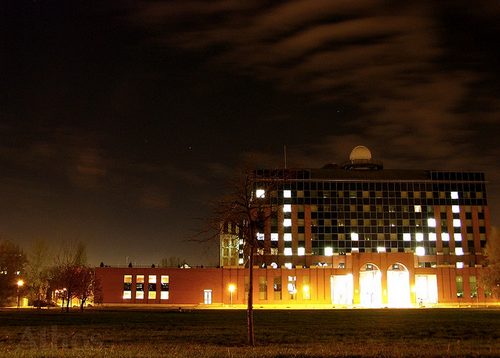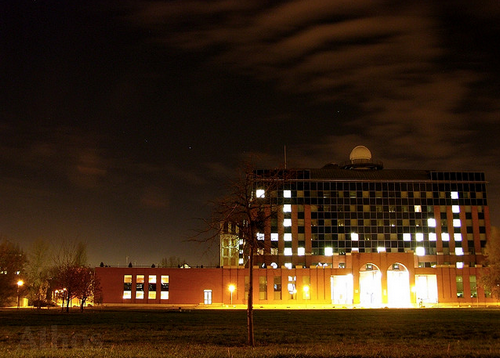 Eötvös Loránd University Address
Egyetem tér 1-3.
Budapest,
1053 Hungary
Eötvös Loránd  Logo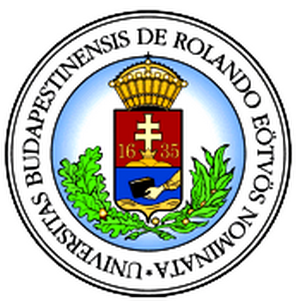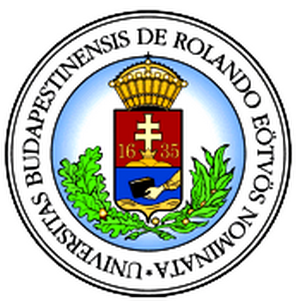 Eotvos Lorand University Rankings and Quick Facts
Also known as ELTE, Budapest University (old name) and Universitas Budapestinensis de Rolando Eötvös nominata (in Latin).
Eotvos Lorand University ranking
University world Ranking – Jiaotong 500 (China)

305 to 402

European Rank (Jiaotong) ranking of

124 to 172

Eotvos Lorand University Facts

Students (Undergraduates / PG/ Total)

30,000

Eotvos Lorand Location

Budapest

Established

1635

Affiliations

COIMBRA, EUA
References
Eotvos Lorand University; Photograph by athos[hun].