The CUNY City College ranking is the 432 to 507 range on the University Review World Ranking List. It is ranked as the 65th best college in the North Regional Universities classification by the USnews, and as the 215th best college by Forbes.
Requirements for Admission and Tuition Fees (Quick Facts 2014 / 2015)
The CUNY City College tuition fees are $6,440 for in-state and $15,710 for out of state students. It is a very selective college taking in just 33.9 of applicants. Financial aid offered totals $68.5 million per year, an average of $8,875 per student.
CUNY City College SAT Scores and ACT Scores
SAT scores needed for the CUNY City College admission requirements (25th-75th percentile) are Math 500 – 620, and Reading 440 – 570.
The requirements for ACT (25th-75th percentile) are unknown.
City University New York City College Information
With over 220,000 undergraduate students the City University of New York (CUNY) system is the largest urban university in the USA and third biggest of all the US university systems.
It is spread over eleven colleges in New York city, and is considered to be within the top 400 universities and colleges by the Times of London. Although officially established in 1961, CUNY can trace its roots back much further, with its oldest college, a free academy, founded in 1847. The institution is currently overseen by chancellor Matthew Goldstein.
As mentioned above the CUNY system consists of four major college, these are as follows: Baruch College; Brooklyn College; City College; College of Staten Island; Hunter College; John Jay College of Criminal Justice; Lehman College; Medgar Evers College; New York City College of Technology; Queens College; and York College.
The information of this page relates to CUNY City College, which usually goes under the name of the City College of New York.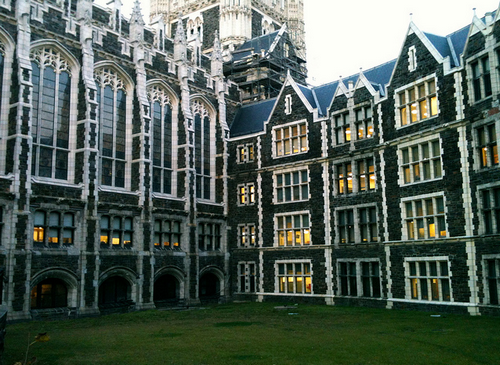 The City College of the City of New York Address
City College of the City of New York
160 Convent Avenue,
New York City,
New York State
10031 USA
Other colleges in New York State include Yeshiva University, Syracuse, SUNY Buffalo, SUNY Downstate Medical Center, SUNY Albany, Rensselaer Polytechnic Institute, Mount Sinai School of Medicine, Stony Brook University, Rockefeller University, New York University, University of Rochester, Cornell University, and Columbia University.
Similar world ranked universities include Istanbul University, Scuola Normale Superiore di Pisa, University of Jena and Innsbruck Medical University.
City College of the City of New York Logo
City College of the City of New York Rankings and Quick Facts
Also known as City College of New York, CCNY, or City College.
City College of New York ranking
University world Ranking – Times 200 (UK)

= 358

University world Ranking – Jiaotong 500 (China)

203 to 304

University world Ranking – Newsweek 100 (USA)

N/A

American Ranking (Jiaotong)

99 to 138

City University New York City College Facts

Students (Undergraduates / PG/ Total)

221,000

29,700

251,000

Established

1961

City University Location

New York, USA
Other US colleges by State
References
City University New York City College; CUNY system; Photograph by Mr. Grimmeh; New York Colleges List.