University of Turku Information
The university of Turku is located in the Scandinavian country of Finland. The institution has been around since 1920 and nowadays caters for around 23,000 students; this makes it the second largest university in the country.
Other good Finnish universities include Aalto University, University of Oulu, and University of Jyvaskyla.
In addition to the main campus in Turku the university of Turku also has branches in Pori, Rauma, and Salo.
There are six major faculties at the university of Turku, these are:
Faculty of Education
Faculty of Humanities
Faculty of Law
Faculty of Mathematics and Natural Sciences
Faculty of Medicine
Faculty of Social Science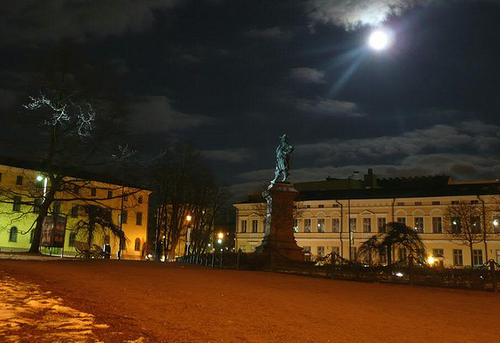 Being the largest Finnish educational establishment outside of Helsinki has enabled the University of Turku to attract many gifted scholars and faculty over the years, some of the alumni include the president of Finland Mauno Koivisto, the secretary General Jarmo Viinanen, and the poet Heli Laaksonen.
University of Turku Address
The university of Turkyu is located at the following address:
University of Turku
20014 Turun yliopisto,
Turku
Finland
University of Turku Logo

University of Turku Rankings and Quick Facts
Motto: Vapaan kansan lahja vapaalle tieteelle, (English: From a Free People to Free Science and Learning).
Known as Turun yliopisto in Finnish and Åbo universitet in Swedish
University of Turku ranking

University world Ranking – Times 400 (UK)

= 237

University world Ranking – Jiaotong 500 (China)

305 to 402

European Rank (Jiaotong)

124 to 172

University of Turku Facts

Students (Undergraduates / PG/ Total)

18,000

5,000

23,000

Faculty / Staff

2,500

Established

1920

Affiliations

Coimbra Group
References
University Turku; photograph by Qtea.