About the University of Tokyo in Japan
The University of Tokyo (東京大学 or Tōkyō daigaku) is located in Japan and was founded in 1877 as a public institution having been proposed by the Meiji government.
It is situated across five campuses, the main one being in Hongo, Tokyo. The University of Tokyo ranking is number 1 in Japan, and 24th in the world. Similarly rated colleges in Japan include Kyoto University, Osaka University, Tokyo Institute of Technology, and Tohoku University.
The University of Tokyo ranking is number 1 in Asia in the University Review List. Similarly ranked colleges include the Nagoya University and the National University of Singapore.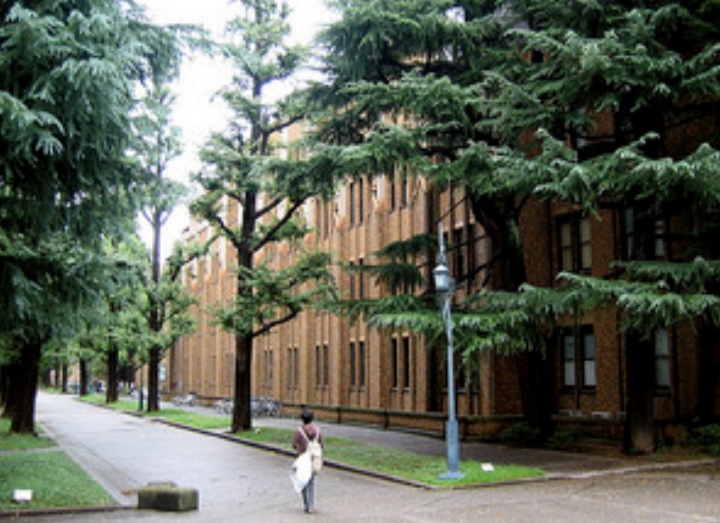 There are around 14000 undergraduate students and approximately 14000 postgraduate scholars, in addition to the 4100 staff and faculty at the university of Tokyo Japan.
The university is perhaps Japan's most prestigious university. The president is Hiroshi Komiyama. The schools mascot is the ginkgo leaf. It is a member of the Tokyo big six association.
University of Tokyo Address
The University of Tokyo,
7-3-1 Hongo,
Bunkyo-ku,
Tokyo 113-8656
JAPAN
University of Tokyo Logo

University of Tokyo Rankings and Quick Facts
University of Tokyo ranking
Ranking – Times 400 (UK)

17

University world Ranking – Jiao tong 500 (China)

20

University world Ranking – Newsweek 100 (USA)

16

Asian Rank (Jiaotong)

1

University Tokyo Quick Facts

Students (Undergraduates / PG/ Total)

14,275

13,730

28,005

Tokyo University Location
Tokyo (Campuses: Hongō, Shirokane, Nakano, Komaba, and Kashiwa), Japan
Faculty / Staff

5,780

Established

1877

Affiliations

APRU, IARU, AEARU
References