University of Stuttgart Information
The University of Stuttgart is located in the German city of the same name and caters for around 24,000 students and staff. It was established in 1829 when it was known as a technical university; nowadays it has spread its net to encompass a full range of study options. The University of Stuttgart ranking is in the range of 15th to 23rd best university in Germany, and joint 365th in the world. Similarly rated German colleges include Universität Leipzig, University of Marburg, Bielefeld University, and Technical University Darmstadt.
The University of Stuttgart ranks in the top 200 universities in the world according to the Times of London ranking lists. It is split into ten major faculties:
These cover the broad topic areas of Aerospace Engineering, Architecture, Biosciences, Civil Engineering, Chemistry, Computer Science, Economics, Electrical Engineering, Environmental Engineering, Information Technology, Geosciences, Geodesy, Humanities, Management, Mathematics, Mechanical Engineering, Physics, and Social Sciences.
Many famous people have passed through the gates of the university of Stuttgart over the years including Ernst Heinkel, Horst Stormer, Gottlieb Daimler and Wunibald Kamm.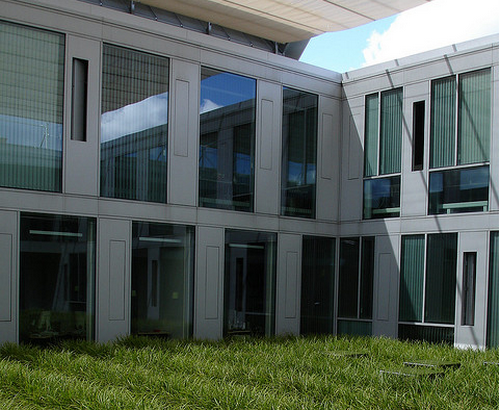 University of Stuttgart Address
Universität Stuttgart
Postfach 10 60 37
70049 Stuttgart
Germany
University of Stuttgart Logo
University of Stuttgart Rankings and Quick Facts
Also known as Universität Stuttgart.
University of Stuttgart ranking

University world Ranking – Times 200 (UK)

165

University world Ranking – Jiaotong 500 (China)

305 to 402

European Rank (Jiaotong)

124 to 172

University of Stuttgart Facts

Students (Undergraduates / PG/ Total)

19,700

Faculty / Staff

5,000

Established

1829
References
University of Stuttgart; Best German Universities; Photograph by ctrlw.