University of Ottawa Information
The University of Ottawa is one of Canada's oldest and is currently ranked as the tenth best university in the country according to "Gourman", the times ranks Ottawa as the 14th best university in Canada. The University of Ottawa ranking is 11th? best in Canada, and 192nd in the world. Similarly rated Canadian universities include Queen's University, Dalhousie University, University of Victoria, and University of Western Ontario.
Students studying at the university have the option of taking courses in either French of English. The university leads the Canadian field in many subjects, it is particularly highly rated in neuroscience, executive MBA, and clinical medicine.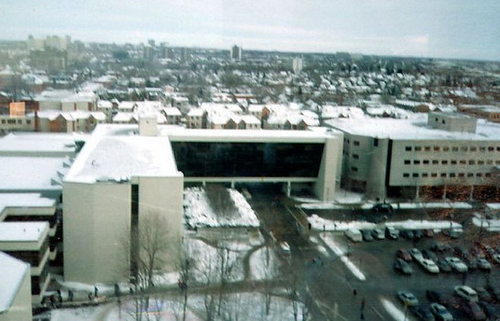 The University of Ottawa has 10 faculties as follows:
Faculty of Arts
Faculty of Education
Faculty of Engineering
Faculty of Graduate Studies
Faculty of Health Sciences
Faculty of Law
Faculty of Management
Faculty of Medicine
Faculty of Science
Faculty of Social Sciences
University of Ottawa Address
University of Ottawa
Ottawa,
Ontario
K1N 6N5
Canada
University of Ottawa Logo

University of Ottawa rankings and quick facts
Motto: Deus Scientiarum Dominus Est (English: God is the Lord of Knowledge).
Also known as Université d'Ottawa, and uOttawa.
University of Ottawa ranking
University world Ranking – Times 400 (UK)

= 227

University world Ranking – Jiaotong 500 (China)

203 to 304

University world Ranking – Newsweek 100 (USA)

N/A

Americas Rank (Jiaotong)

99 to 138

University of Ottawa Facts

Students (Undergraduates / PG/ Total)

30,880

4,670

35,550

Faculty / Staff

4,057

Established

1848

Endowment

$128,400,000

Endowment per student

$3,612

Affiliations

G-13, IAU, ACU
References
University of Ottawa; Photograph by Angelo Romano.