University of Basel Information
Established well over 500 years ago the University of Basel (Universität Basel) is the oldest university in Switzerland. Some of the strong points of the University are its research into Tropical medicine, Earth Sciences, Slavistics, and Astronomy. TheUniversity of Basel ranking is 27th in Europe.
Other colleges and universities in Switzerland include Swiss Federal Institute of Technology in Zurich, University of Zurich, Swiss Federal Institute of Technology at Lausanne, University of Geneva, University of Bern, and the  University de Lausanne.
There are seven main faculties at the university; these are as follows:
Faculty of Medicine
Faculty of Science
Faculty of Law
Faculty of Humanities
Faculty of Theology
Faculty of Psychology
Faculty of Business and Economy
Research in the biology disciplines occurs at the biozentrum; a department of the faculty of natural sciences. This department has 30 research group consisting of 430 people. The libraries at the university of Basel contain over three and a half million volumes.
University of Basel Address
The University address is located at:
Petersplatz 1
4003 Basel
Switzerland
University of Basel Logo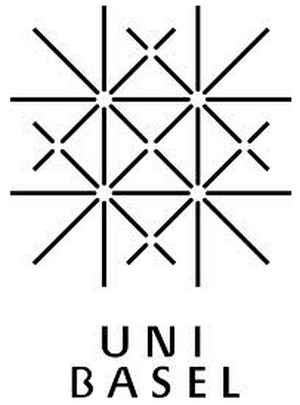 Ranking and Quick Facts
University of Basel ranking
University world Ranking – Times 200 (UK)

111

University world Ranking – Jiaotong 500 (China)

82

University world Ranking – Newsweek 100 (USA)

44

European (Jiaotong) ranking of

25

Universität Basel Facts

Established

1460
References