The University of Dayton Ranking is as the joint 103rd best college in the states by the USnews, and the 242nd best by Forbes.
University of Dayton Requirements for Admission, ACT & SAT Scores, and Tuition Fees (Quick Facts 2014 / 2015)
The total composite SAT Score range (verbal plus math; middle 50%) for accepted applicants is 1020 to 1230.
The admission requirements for ACT (25th-75th percentile) at Composite is 24 – 29.
The University of Dayton tuition fees are $37,230 for both in-state and out of state students. It is a selective college accepting 52% of applicants. Financial aid offered totals $103 million per year, an average of $22,340 per student.
An Overview of the University of Dayton
The University of Dayton is a private Roman Catholic, coed college institution of higher education that is situated in a suburban setting in the city of Dayton, OH. There are presently 10,835 at Dayton. Of which, 7,975 (73.6%) partake in studies at the undergrad level, and 2,860 (26.4%) study at the postgrad classes. Of the undergraduates, 7,454 take classes full-time and 521 attend as part timers.
Geographically, 48% come from in-state while 52% come from other regions of the USA. There are around 9% overseas students. There are 3,853 women attending University of Dayton, and there are 4,122 men who study at the UG level, making the ratio around 52:48.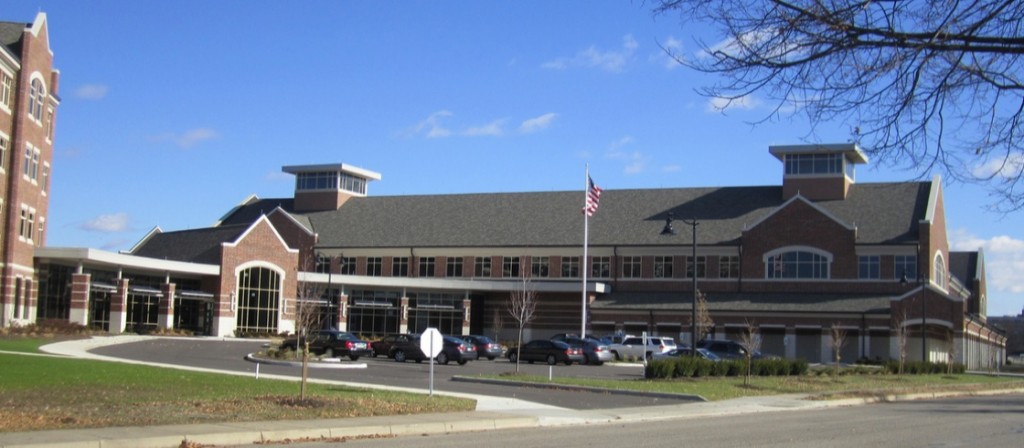 Regarding ethnicity, the undergraduate student population can be broken down to 80% White, 1% Asian, 3% African-American, and 3% with Latino or Hispanic backgrounds.
The college is currently rated as the 112th best in the nation by the U.S. News College Report.
Costs of Tuition
The tuition fees for studying at this university are $37,230 for both instate and out of state students. Also add $11,840 for university accommodation and food, $1,000 for books. Bringing the price of attending at this school to $50,070 for students.
Dayton offers needs based funding for scholarships of $62,118,637, and has non-needs based funding of $40,797,888 available, making a total of $102,916,525 accessible as scholarships to their attendees. The average monetary help received for each scholar is $14,765; around 98% of all students are provided help with their finances.
Admission Processes
The University of Dayton is a selective establishment with acceptance rates of around 55%. Last year 16,314 applied for admission places, of which 9,295 were accepted for admittance. Of those receiving admittance letters 2,040 (22%) went on to matriculate to the university. The cost to apply to this establishment is $50 for undergraduate study.
Of the people accepted for admittance, 24% placed in the top 10% in their high school classes. 45% of future students presented SATS scores. The median scores for reading were 500-599 (50%), 600-699 (43%) for Math, and 500-599 (49%) for writing. The mid 50% percentiles were 520 – 620 at reading, and 540 – 640 for Math.
86% of students gave ACT results: mid ranges are 24 – 29 (61%) for Composite, 24 – 29 (52%) English, and 24 – 29 (60%) for Math. The middle 50% percentiles were 24 – 29 Composite, 23 – 28 Mathematics, and 23 – 29 for English.
The most important admission factors for getting into the school include the essay, standardized test scores, and secondary school record. Other important aspects for admittance include recommendations, alumni relationship, personal qualities, and extracurricular activities.
The application address for the University of Dayton is 300 College Park Dayton, OH 45469. The phone number is (937) 229-1000, and their website is found here.
Academic Study Programs
The establishment offers about 70 degrees, with the most popular being Business/Marketing, Communication, and Teacher Education. Class sizes are as follows: less than twenty (33%), 20 – 49 (63%), and fifty or more (4%).
Campus Details
There is one main campus, with it being found at the southern border of the city
of Dayton, OH. The campuses cover an area of 388 acres.
Sports teams compete at the NCAA DIVISION I-AA level in the Atlantic 10 Conference. The sports teams are named the Flyers. Men take part in seven varsity events, while women are involved in eight sporting events, making a total of 15 varsity events all together.
Number of Faculty
The establishment currently employs in the region of 865 full time academic faculty, and 543 part time (total faculty = 1408). The student to teacher ratio is 14:1.
Graduation Rates, Time to Graduate
Around 57% of undergraduate students graduate the school within 4 years, while 75% complete the course within 6 years. In the previous year, 2,821 students graduated the institution; these received 1,483 degrees at the Bachelor's level, and 768 degrees at post-graduate levels.
Student Experience
The university of Dayton is presently undergoing much renovation work. So although it is not the most beautiful of colleges at the moment, many students feel that within a year or two it will become a real looker. Presently, some buildings look a little jaded, but the campus grounds themselves are kept in immaculate condition.
Most of the dorms have already been renovated, including those for freshmen, making staying on campus a pleasant experience. In addition to renovation new buildings are being built to accommodate upper classmen.
Students point out how much they enjoy the community of the place and consider other students to be friendly.
The campus feels safe, offering a blue light system, security, and student pick-ups.
University of Dayton Address, Maps, & GPS
300 College Park,
Dayton,
OH 45469
United States
Type: Private
Established: 1850
Endowment: $442,252
President: Daniel J. Curran
Cost to attend: $50,070
Ranking: 112th (Nationally)
Number of Students: 10,835
University of Dayton Website: http://www.udayton.edu
Ohio Colleges