The SUNY Buffalo Ranking is 204th in the world on the University Review World Ranking List. It is ranked as the 103rd best college in the states by the USnews, and the 286th best by Forbes.
Requirements for Admission and Tuition Fees (Quick Facts 2014 / 2015)
The SUNY, Buffalo tuition fees are $8,426 for in-state and $20,366 for out of state students. It is a selective college accepting 56.6% of applicants. Financial aid offered totals $65.5 million per year, an average of $9,400 per student.
SUNY, Buffalo SAT Scores and ACT Scores
SAT scores for admission requirements (25th-75th percentile) are Math 550 – 650, and Reading 500 – 610. The total composite SAT range for accepted applicants is 1050 to 1260.
The admission for ACT (25th-75th percentile) are Composite 23 – 28.
University at Buffalo Information
The University at Buffalo (SUNY Buffalo – UB) was first established in 1864 as a college to offer medical training to prospective doctor's in the Niagara falls area of New York State.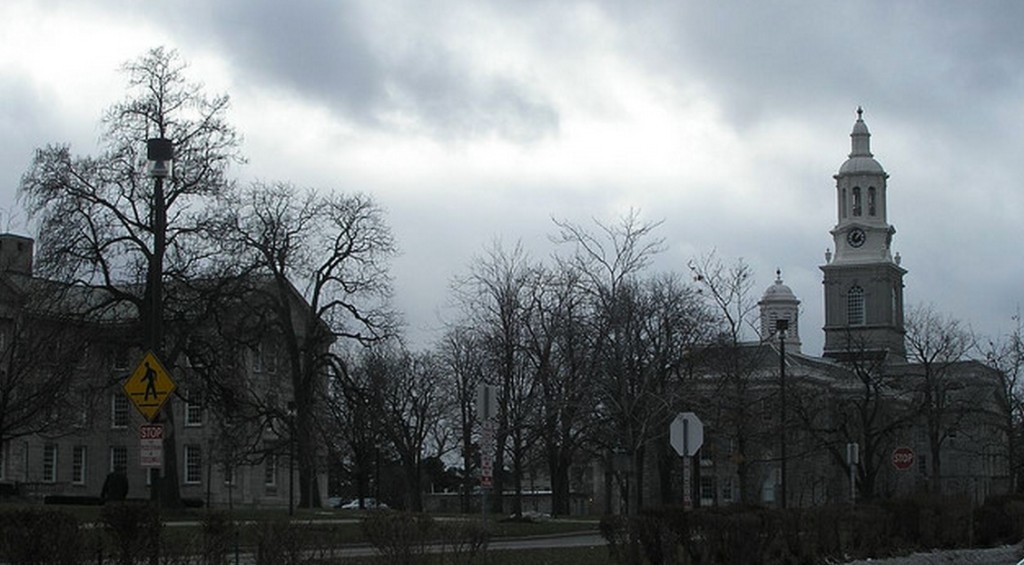 It has grown since then, and now offers 346 programs of study – from undergraduate through to doctorate level. It is currently overseen by its president Satish K. Tripathi. The university itself is split into three main campuses North, South, and Downtown; additionally the University at Buffalo has seperate teaching hospitals for it's medical students.
The State University of New York (SUNY) has four main centers, in addition to the University at Buffalo NY, these are SUNY Albany, SUNY Stony Brook, and SUNY Binghamton.
SUNY Buffalo is split into thirteen main colleges, schools and institutions:
College of Arts & Sciences
School of Architecture and Planning
School of Dental Medicine
School of Engineering and Applied Sciences
School of Law
School of Management
School of Medicine and Biomedical Sciences
School of Nursing
School of Pharmacy and Pharmaceutical Sciences
School of Public Health and Health Professions
Graduate School of Education
Graduate School of Social Work
Roswell Park Cancer Institute
SUNY Buffalo Address
The university is located at the following address:
University at Buffalo
Capen Hall
Buffalo,
New York 14260-1660
USA
Other colleges in New York State include City University New York City College, Yeshiva University, Syracuse, SUNY Downstate Medical Center, SUNY Albany, Rensselaer Polytechnic Institute, Mount Sinai School of Medicine, Stony Brook University, Rockefeller University, New York University, University of Rochester, Cornell University, and Columbia University.
Ranking and Quick Facts
Motto: Mens sana in corpore sano (English: Sound Mind in a Sound Body).
University at Buffalo ranking
University world Ranking – Jiaotong 500 (China)

203 to 304

USA College Ranking (US News)

121

American Rank (Jiaotong)

99 to 138

SUNY Buffalo Facts

Students (Undergraduates / PG/ Total)

18,779

9,275

28,054

Faculty / Staff

2,670

Established

1846

Endownment (2006) – USA Rank
$499,632,000 (SUNY pooled)
Research Spending – USA Rank
$267,271,000 – 60th
Number of foreign students

4072

Affiliations

Association of American Universities, SUNY
Other US colleges by State
References