Stockholm University Information
Stockholm University is located across three Campuses in the city of Stockholm in Sweden. The main Campus, Frescati is just North of the City centre. The other Campuses are much smaller and are dedicated towards computer science (Kista Campus), and towards teacher training (Teachers college – Lärarhögskolan).
The Stockholm University ranking is 30th in Europe. Other colleges and universities in Sweden include Karolinska Institute, Uppsala University, Lund University, Royal Institute of Technology, Göteborgs universitet, Umeå University, and Chalmers University of Technology.
In addition to these main campuses the university also has many field stations and institutes associated with it, these include the field stations Tjärnö, Tovetorp, Tarfala and Tullbotorp; and the research centres Manne Siegbahn Laboratory, Centre for Transdisciplinary Environmental Research and Stockholm Center for Marine Research. The university also runs the Bergius botanical gardens both for public pleasure and research.
Many famous faculty and Alumni have been associated with Stockholm university, these include the Nobel prize winners Svante Arrhenius and Hans von Euler-Chelpin. Other famous alumni include Ingmar Bergman, Dag Hammarskjöld and Barbro Osher.
Stockholm University Address
Stockholm University
SE-106 91 Stockholm
Sweden
Stockholm University Logo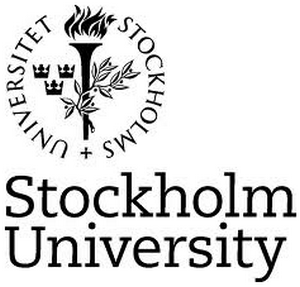 Ranking and Quick Facts
Stockholm University ranking
University world Ranking – Times 400 (UK)

131

University world Ranking – Jiaotong 500 (China)

86

European (Jiaotong) ranking of

28

Stockholm University Facts

Students (Undergraduates + Masters/ PG/ Total)

50,000

1,800

51,800

Faculty / Staff

5200

Established

1878

Affiliations

EUA
References