Mainz University Information
The University of Mainz (Johannes Gutenberg-Universität Mainz), which is located in the German state of Rhineland Palatinate, can trace it's roots back to the late 15th century, making it one of the oldest universities in Germany. The University of Mainz ranking is the joint 11th best university in Germany, and joint 326th in the world. Similarly rated German colleges include University of Kiel, University of Cologne, Dresden University of Technology, and RWTH Aachen University.
With a student body of more than 35,000 it is also one of the largest in Germany.
The University of Mainz has eleven main faculties and these are split into around 150 different schools' making the range of study subjects available immense.
The university is one of the few campus based universities in Germany.
Mainz University Address
The University of Mainz is located at the following address:
The Johannes Gutenberg University of Mainz
Saarstraße 21
D 55099 Mainz
Germany
Mainz University Logo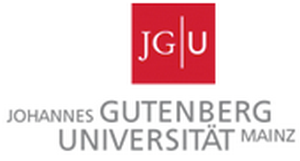 Ranking and Quick Facts
Mainz University rankings
University world Ranking – Times 200 (UK)

= 330

University world Ranking – Jiaotong 500 (China)

151 to 202

European Rank (Jiaotong)

57 to 80

Johannes Gutenberg-Universität Mainz Facts

Students (Undergraduates / PG/ Total)

35,750

Established

1477
References