The Loyola University Chicago ranking is not within the University Review College top 100 Ranking List. It is ranked as the joint 106th best college by the USnews. It is rated as the 312th best college in the USA by Forbes.
Requirements for Admission and Tuition Fees (Quick Facts 2014 / 2015)
As a private institution the Loyola University Chicago tuition fees are $37,412 for both in and out of state students. It is not a selective college taking in 91.4% of applicants. Financial aid offered totals $142 million per year, at an average of $30,280 per student.
Loyola University Chicago SAT Scores and ACT Scores
SAT scores for admission requirements (25th-75th percentile) are Math 540 – 650, Reading 540 – 660, and writing 530 – 640. The SAT Composite range is 1050-1260.
The requirements for ACT (25th-75th percentile) are Composite 25 – 29, English 25 – 31, Math 24 – 28, and Writing 8 – 9.
Loyola University Chicago Information
The Loyola University Chicago is a private catholic institution and is considered to be the greatest in size of any Jesuit University in the USA.
It is a consistent top national university in the US news and world report publications. Several of its schools and colleges have top rankings in BusinessWeek.
The university was established on June 30, 1870. Its original name was St. Ignacius College with the School of Law offering the first professional program in 1908. It became known as the Loyola University of Dentistry, the Bellarmine School of Theology, and the Jesuit School of Theology in Chicago through time. In 1935, it became the first collegiate school to have an accredited school of nursing within Illinois state.
The Loyola University Chicago main campus is located at the shore of Lake Michigan at the northern part of the city of Chicago. Its Water Tower Campus is located at downtown Chicago in Michigan. The institution also has a campus in Rome, Italy. Its largest campus is in Maywood which is the Loyola University Medical Center.
The Loyola University of Chicago has M. Garanzini as the president and Dr. J. Eames as the Sustainability Director. The university has 1,100 faculty members who are working full time.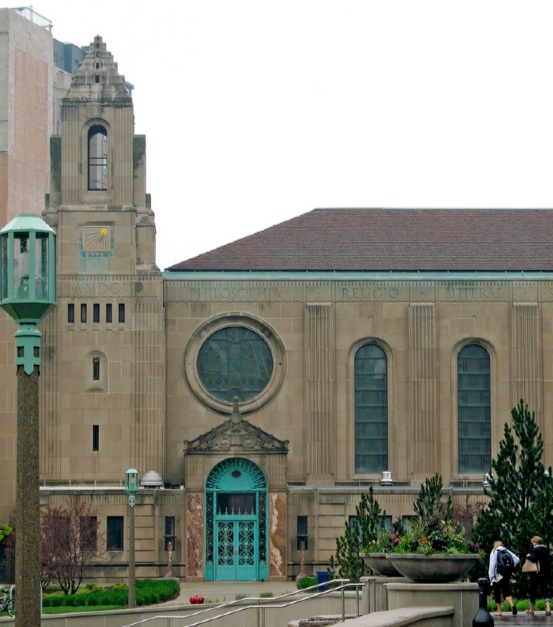 Notable alumni include Lawrence Biondi who is the president of St. Louis University, John E. Rooney who is the CEO of US Cellular, L. Scott Caldwell who is a Tony award winning actress, and Susan Candiotti who is a CNN Correspondent. Many alumni of the Loyola University of Chicago, IL are former and current US Congressmen and State Senators.
Other Illinois colleges include University of Illinois Chicago, Northwestern University, University of Illinois Urbana-Champaign, and the University of Chicago.
Loyola University Chicago Address
The Loyola University of Chicago address is located at:
1032 W. Sheridan Rd,
Chicago,
Illinois 60660
U.S.A.
Loyola University Chicago Rankings and Quick Facts
Loyola University Chicago ranking
Ranking – Times 200 (UK)

N/A

Loyola University Chicagoworld Ranking – Jiaotong 500 (China)

> 510

University world Ranking – Newsweek 100 (USA)

N/A

American Rank (Jiaotong)

> 197

Loyola University Chicago Facts

Students (Undergraduates / PG/ Total)

10,125

5,545

15,670

Faculty / Staff

1,100

Established

1870
Other US colleges by State
References