Linköping University Information
The Linköping University is a public university in Sweden known for its strategic initiatives in education. In Sweden it pioneered the introduction of courses such as International Business Administration (which included language studies), Industrial Engineering and Management, Applied Physics and Electrical Engineering, Cognitive Science and Information Technology and Engineering.
Other Swedish universities include the Swedish University of Agricultural Sciences, Lund University, Stockholm University, Royal Institute of Technology and Stockholm School of Economics.
The institution is well known for its quality education especially in the fields of Medicine, Engineering and Computer Science; it has been awarded the top seat in medical and engineering programs by the Swedish National Agency for Higher Education and by the Association of Swedish Engineering Industries.
Having initiated the offering of Computer Science as a major course in Sweden, the Linköping university's Computer Science divisions is also considered amongst the oldest and most extensive in Northern Europe. It also introduced interdisciplinary curricula in research and graduate studies through the Tema Institute established in 1980.
The university, known as Linköpings Universitet in Swedish, was first established as the state's second university by order of the parliament of Sweden in 1663. It was made into a högskola in 1969 and consequently, was instituted as an independent faculty in the vicinity of Stockholm University in 1965. It was conferred to a full university standing by the government of Sweden in 1975, thus making it it's sixth university.
Currently there are four Faculties, namely,
Faculty of Arts and Sciences (Filosofiska fakulteten);
Faculty of Health Sciences (Hälsouniversitetet) and Linköping University Hospital;
Linköping Institute of Technology (Linköpings tekniska högskola); and
Faculty of Educational Sciences (Utbildningsvetenskap)
Some of its most acclaimed faculty include:
Lennart Ljung- Control Theory Chair Professor and recipient of the 2007 IEEE Control Systems Award, Foreign Associate of the United States National Academy of Engineering, and Affiliate of the Swedish Academy of Sciences, the Royal Swedish Academy of Engineering Sciences, and of the Hungarian Academy of Engineering Sciences.
Ingemar Lundström- Applied Physics Chair Professor, Affiliate of the Swedish Academy of Sciences and of the Royal Swedish Academy of the Engineering Sciences.
Erik Sandewall- Computer Science Chair Professor, Affiliate of the Swedish Academy of Sciences, Vice President and Associate of the Royal Swedish Academy of Engineering Sciences, Knight of the Legion of Honor, France.
The Linköping University in Sweden is made up of three campuses, namely, Campus Valla, the main campus, which houses three of the four faculties; Campus US (US stands for Universitetssjukhuset), which accommodates the Faculty for Health Sciences; and Campus Norrköping, located in the heart of Norrköping City of Sweden.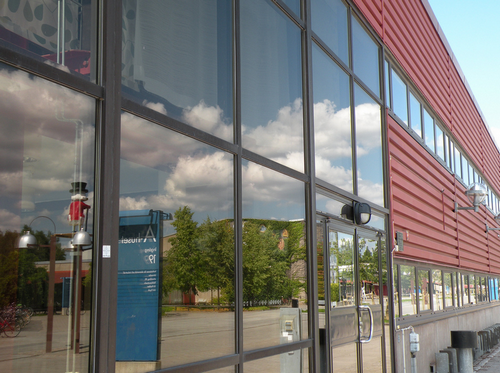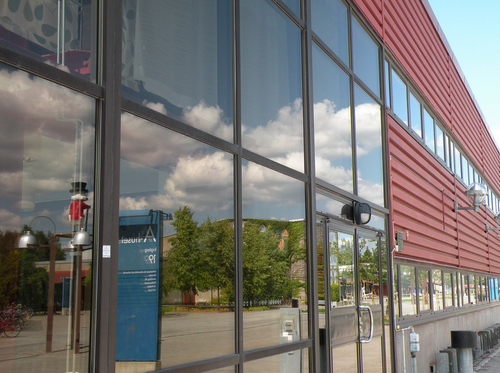 Linköping University Address
Linköping University is located at
Linköping 581 83 Sweden
Linköping University Logo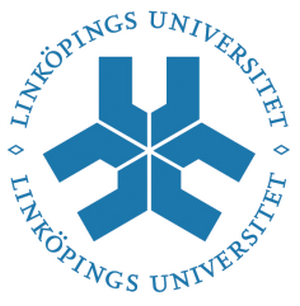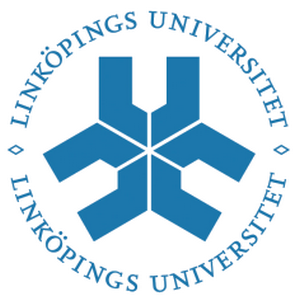 Linköping University Rankings and Quick Facts
Motto: Expanding Reality
Known in Sweden as Linköpings universitet or LiU.
Linköping University ranking
University world Ranking – Times 400 (UK)

= 371

University world Ranking – Jiaotong 500 (China)

403 to 510

University world Ranking – Newsweek 100 (USA)

N/A

Europe Rank (Jiaotong)

173 to 208

Linkoping University Sweden Facts

Students (Undergraduates / PG/ Total)

20,200

6,300

26,500

Faculty / Staff

1460

Established

1975

Number of foreign students

1,110

Affiliations

EUA, ECIU
References
Linköping University; Photograph by Anemone Nemorosa.