The Brandeis University Ranking is 54th best college in the USA and 176th in the world on the University Review College Ranking Listings. It is ranked as the joint 35th best college in the states by the USnews, and the 74th best by Forbes. Similar world ranked colleges include the University of Hawaii, University of Delaware, Iowa State, and the George Washington University.
Requirements for Admission and Tuition Fees (Quick Facts 2014 / 2015)
As a private institution the Brandeis University tuition fees are $47,833 for both in and out of state students. It is a very selective college accepting 37.0% of applicants. Financial aid offered totals $66 million per year, at an average of $37,330 per student.
Brandeis University SAT Scores and ACT Scores
SAT scores for Brandeis University admission requirements (25th-75th percentile) are Math 630 – 740, Reading 600 – 710, and writing 630 – 720. The total composite SAT range for accepted applicants is 1230 to 1470.
The requirements for ACT (25th-75th percentile) are Composite 28 – 32, English 28 – 33, Math 26 – 32, and Writing 8 – 10.
Brandeis University Information
Situated about 15 miles from Boston in Waltham Massachusetts, Brandeis University was founded in 1948 and named after the first Jewish leader of Justice of the US supreme court.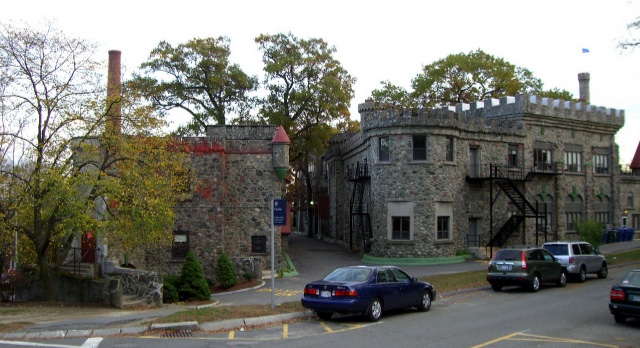 The idea for the university was put forward by C. Ruggles Smith as a way as trying to save the middlesex university, it was put forward as a Jewish supported university. Albert Einstein and Israel Goldstein amongst others soon got involved in the establishment; it was going to be named the Albert Einstein Foundation for Higher Learning, though Einstein had a disagreement and declined the offer of the university being named after him.
Brandeis University, Waltham, MA has five main schools and colleges these are dedicated to the studies of Arts and Sciences; Social Policy and Management; Business; and Continuing Studies. In the science and arts, Brandeis offers 41 degrees at major level. The department of social policy is very strong in the study of international development, social work and social policy.
Brandeis University Address
415 South Street,
Waltham
MA 02453
USA
Other colleges in Massachusetts state include the University of Massachusetts, University of Massachusetts Medical School, MIT, Tufts, Harvard University, Boston University, Boston College, and Northeastern.
Ranking and Quick Facts
Emet (English: Truth Even Unto Its Innermost Parts).
Brandeis University ranking

University world Ranking – Times 400 (UK)

208

University world Ranking – Jiaotong 500 (China)

99 to 138

American rank (Jiaotong)

203 to 304

Facts

Students (Undergraduates / PG/ Total)

3220

1870

5,090

Faculty / Staff

465 / 1177

Established

1948

Endowment (2006) – USA Rank
579,654,000 – 106th
Endowment per student

113,880

Affiliations

Association of American Universities
Other US colleges by State
References