The University of Louisville ranking is as the 161st best college in the states by the USnews, and the 548th best by Forbes.
Requirements for Admission and Tuition Fees (Quick Facts 2014 / 2015)
The University of Louisville tuition fees are $10,432 for in-state and $24,320 for out of state students. It is a moderately selective college taking in 71.1% of applicants. Financial aid offered totals $80 million per year, an average of $11,000 per student.
University of Louisville SAT Scores and ACT Scores
SAT scores for admission requirements (25th-75th percentile) are Math 500 – 640, and Reading 500 – 630. The total composite SAT range for accepted applicants is 980 to 1190.
The requirements for ACT (25th-75th percentile) are Composite 21 – 27, English 21 – 28, and Math 20 – 27.
University of Louisville Information
The University of Louisville, popularly known as U of L, is a multi-campus, state-supported university in Louisville, the largest city of the state of Kentucky, USA. It is known for its outstanding research and for pioneering several medical procedures. It is also known for its athletic programs which have produced numerous world-renowned athletes.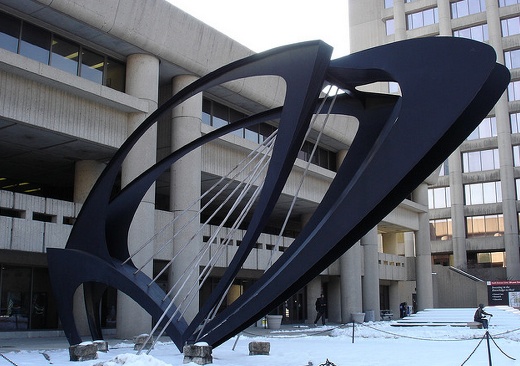 The University of Louisville became a public state university in 1970 but its origins can be traced back to the Jefferson Seminary, an institution of higher education that was founded in 1798. The Jefferson Seminary, however, suffered financial difficulties and was able to open only in 1813. It did not last long, closing in 1829. In 1833, two schools, the Louisville Collegiate Institute (LCI) and the Louisville Medical Institute (LMI), were chartered by the City Council. The former was renamed Louisville College in 1840 and was given Jefferson Seminary's estate in 1844.
In 1846, the College, LMI and a newly-opened law school were combined by the State Legislature to form the University of Louisville. Several expansions during the early 1900s added new programs and new colleges. Since the university has become quite large, a call to make it a public university, meaning funded by the State, started during the 1960s. University of Louisville finally became a state-supported university in 1970.
At present, the University of Louisville offers over 4000 degrees given out by its colleges and schools: College of Arts and Sciences, College of Business, College of Education and Human Development, Graduate School, J. B. Speed School of Engineering, Kent School of Social Work, Louis D. Brandeis School of Law, School of Dentistry, School of Medicine, School of Music, School of Nursing and School of Public Health and Information Sciences. Under the schools and colleges are several departments which handle specific courses.
The University of Louisville, KY has produced hundreds of thousands of graduates. Some notable alumni include former General Electric Company, Home Depot and Chrysler CEO Robert Nardelli, US Senator Christopher Dodd, first safe intravenous fluid inventor Donald Baxter, Super Bowl MVP Deion Branch, Basketball Hall of Famer Wes Unseld, Kentucky Governor Louie Nunn and Tony Award and Pulitzer Prize winning playwright Marsha Norman.
University of Louisville Address
The University of Louisville address is located at:
2301 S 3rd Street,
Louisville
KY 40208
Other colleges in Kentucky state include the University of Kentucky.
University of Louisville Rankings and Quick Facts
Motto: It's Happening Here
University of Louisville ranking
University world Ranking – Jiaotong 500 (China)

403 to 510

America Rank (Jiaotong)

165 to 197

University of Louisville Facts

Students (Undergraduates / PG/ Total)

15,120

4,620

19,740

Faculty / Staff

2,125 / 3,960

Established

1798

Number of foreign students (if known)

1,075

Affiliations

Big East Conference
Other US colleges by State
References