The University of Idaho ranking is in the range of 432 to 507 in the world on the University Review College Ranking List. It is ranked as the 166th best college by the USnews, and as the 456th by Forbes. US colleges with a similar rank include the Ole Miss, University of Maine, UNR, and BSU.
University of Idaho Requirements for Admission and Tuition Fees (Quick Facts 2014 / 2015)
The University of Idaho tuition fees are $6,784 for in-state and 20,314 for out of state students. It is a moderately selective college taking in 64.7% of applicants. Financial aid offered totals $31.5 million per year, an average of $13,320 per student.
University of Idaho SAT Scores and ACT Scores
SAT scores for admission requirements (25th-75th percentile) are Math 490 – 610, Reading 480 – 600, and writing 460 – 570. The composite SAT scores range from 960 to 1180.
The requirements for ACT (25th-75th percentile) are Composite 20 – 26, English 19 – 26, Math 19 – 26, and Writing 6 – 8.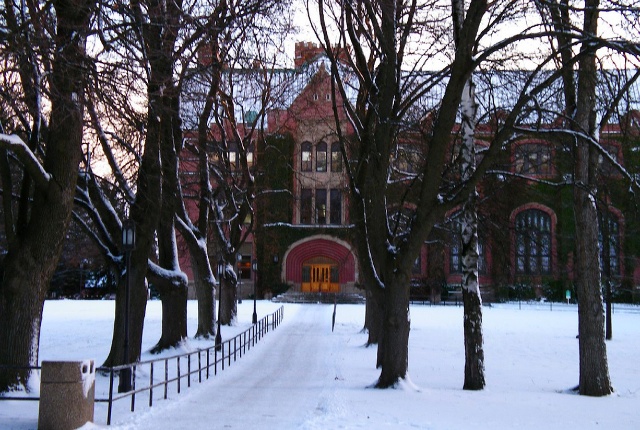 University of Idaho Information
The University of Idaho is a public research university in the city of Moscow, Idaho.
Established in 1889, it is one of the state's oldest universities and the only one which offers courses in Law. It is headed by its president, M. Duane Nellis, and is Idaho's flagship university and also one of the largest, in terms of land area.
The university's establishment is a result of a council bill signed by then Governor Edward Stevenson on January 30, 1889, to create the state's first land-grant academic institution. The university first opened its doors to students in October 1892, with 40 students and only one teaching staff by the name of Professor John Edwin Ostrander. In 1906, the University of Idaho administration building caught fire and the new building that took its place adapted Tudor Gothic architectural structure. Other buildings that were constructed afterward were carefully thought of in terms of design, and presently, the campus is known as one of the most breathtaking and scenic campuses in America.
Presently, the university of Idaho has 10 colleges: The colleges of Agricultural & Life Sciences; Art & Architecture; Business & Economics; Education; Engineering; Graduate Studies; Law; Letters, Arts & Social Sciences; Natural Resources; and Science. While most of the colleges offer both undergraduate and post-graduate degrees, the colleges of Law and Graduate studies cater exclusively to post-grad students.
The university also has several research institutes and centers both off and on campus to help students with practical applications of their chosen fields. These centers include the Sandpoint R&E Center, UIdaho Research Park, Idaho Agricultural Experiment Station and Palouse Research, Extension and Education Center. The university's endeavors have included support for research on climate change, life sciences, and the development of technological equipment to aid in further research.
The university of Idaho doesn't merely focus on the scholarly development of its students and aims to produce students who not only excel in academics, but also sports, socialization, and other activities. The university is home to many fraternities and sororities and its athletics program is extremely competitive. The university's sports teams, the Vandals, compete in sports like Golf, Football, Tennis, Volleyball, and much more. The University of Idaho, Moscow, ID offers students a variety of organizations and clubs to choose from; has its own television and radio stations, orchestra, and outreach groups who give back to the community of Moscow.
University of Idaho Address
The university is located at:
709 Deakin Avenue, Moscow, Idaho 83844-9802.
University of Idaho Rankings and Quick Facts
This college is located in the American city of Moscow.
University of Idaho ranking
University world Ranking – Jiaotong 500 (China)

403 to 510

America Rank (Jiaotong)

165 to 197

University of Idaho Facts

Students (Undergraduates / PG/ Total)

11,960

Faculty / Staff

3,170

Established

1889

Affiliations

Western Athletic Conference
Other US colleges by State
References