TU Darmstadt Information
Darmstadt University of Technology, officially known as Technische Universität Darmstadt or TU Darmstadt, is one of the leading universities in Germany. The TU Darmstadt ranking is joint 24th best in Germany, and 284th in the world. Similarly rated German colleges include University of Duisburg-Essen, Bielefeld University, University of Stuttgart, and University of Marburg.
It is internationally recognised for its excellence in the fields of computer science, political sciences, and engineering. It was the first establishment in the world to offer electrical engineering as a course of study.
The Duke of Hesse Ludwig IV, on 10 October 1877, renamed a polytechnic school in Darmstadt to Technische Hochschule zu Darmstadt (TH Darmstadt), thereby elevating the educational institution's status to a university. This meant that the basis for admission would be an Abitur, the diploma given by German secondary schools to students qualified for university study. The newly set-up University had such a very low number of students that it ran the risk of being closed. As a solution to this problem, heads of the University and the local government decided to establish an electrical engineering course. The School of Electrical Engineering became TH Darmstadt's sixth faculty in 1882/1883. It had prevented any calls to close the University, and has ever since been the leader in the field of electrical engineering.
After the First World War, TH Darmstadt's structure was reformed. In 1924, the 'General Faculty', which combined all the University's non-technical subjects, was broken up into a Department of Cultural Studies and Political Science and a Department of Mathematics and Natural Science. During the Second World War, TH Darmstadt was taken over by the National Socialists, which changed its form of governance. The University's head was called the Fuhrer and was appointed by the state's Fuhrer.
After the Second World War, TH Darmstadt underwent several reforms. Many of its buildings, which were damaged during the War, were reconstructed. It continued to progress, and by the late 20th century, it acquired a legal status as a university. On 1 October 1997, its name was changed to its present name Technische Universität Darmstadt.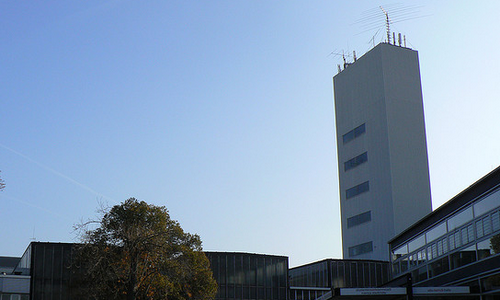 TU Darmstadt has 13 faculties: Computer science, Human sciences (Education, Psychology and Sports), Business administration, Economics and Law, Mathematics, Material- and Geo-Sciences, Architecture, Chemistry, Plastics engineering, Electrical engineering and Information technology, Civil engineering and Geodesy, Social sciences and History, Physics, Biology and Mechanical engineering.
The TU Darmstadt has many alumni who are well-known in their respective fields. Some of its graduates include Kurt Heinrich Debus, a rocket scientist and the first director of the Kennedy Space Centre; Peter Grünberg, a physicist and a Nobel laureate; Gerhard Hennige, an Olympic medallist; Chaim Weizman, the first president of Israel; and Gerhard Sessler, the inventor of the Electret microphone.
TU Darmstadt Address
TU Darmstadt is located at Karolinenplatz 5, 64289 Darmstadt, Germany.
TU Darmstadt Logo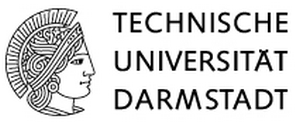 TU Darmstadt Rankings and Quick Facts
Motto: Mind Drives Matter
Also known as Darmstadt University of Technology and Technische Universität Darmstadt.
TU Darmstadt ranking
University world Ranking – Times 400 (UK)

= 239

University world Ranking – Jiaotong 500 (China)

305 to 402

University world Ranking – Newsweek 100 (USA)

N/A

European Rank (Jiaotong)

124 to 172

Darmstadt University of Technology Facts

Students (Undergraduates / PG/ Total)

19,070

Faculty / Staff

3,590

Established

1877

Number of foreign students

3,752

Affiliations

IAU, CESAER, EUA, PACE, CLUSTER
References
TU Darmstadt; Photograph by curran.kelleher.