National Tsing Hua University Information
Tsing Hua Academy was the former name of National Tsing Hua University (NTHU) when it was first established in 1911. It changed its name to the National TsingHua University when it expanded into a fully fledged university in the year 1928.
The National Tsing Hua ranking is number 33 in Asia in the University Review List. Similarly ranked colleges include Hiroshima University, Kobe University, Sungkyunkwan University, and Korea University.
Other Taiwanese colleges include National Taiwan University, National Yang Ming University, National Chiao Tung University and the National Cheng Kung University.
Initially, the NTHU focused on Nuclear Science and Technology. After its reinstatement in 1956, it then became a comprehensive research university which offers degree programs from baccalaureate to doctorate, in science, technology, engineering, humanities, social sciences and management.
With these programs, the university in now considered to be one of the most prestigious universities in Taiwan. It is widely known as an institution that produces future industrial and academic leaders.
The NTHU currently has 7 colleges, 17 departments and 19 independent institutes. Existing colleges are College of Science, College of Engineering, College of Electrical Engineering and Computer Science, College of Life Science, College of Humanities and Social Sciences, College of Nuclear Science and College of Technology Management.
The University also offers General Education which includes Arts Center, Center for General Education, Physical Education Office, and many others.
National Tsing Hua University has produced many notable alumni in Taiwan. One of whom is Yuan T. Lee. He was the first Taiwanese Nobel prize laureate; winning the Nobel Prize in Chemistry. He won for his contributions to chemical elementary process dynamics in 1986. Another notable alumnus is Tsung-Dao Lee who gained a Nobel Prize in Physics. He is well know for his Lee model which is a particle physics, relativistic heavy ion physics, nontopological soliton and soliton stars. He was also one of the youngest Nobel laureate ever at the age of just 31.
Go here for information on Tsing Hua University in China.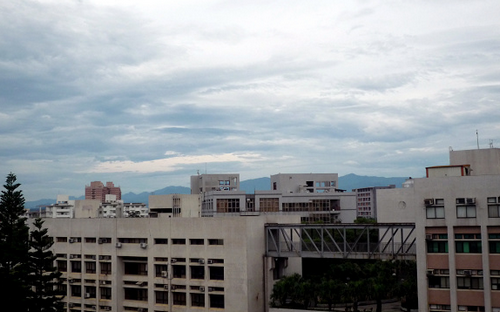 National Tsing Hua University  Address
The NTHU is located at No. 101 Section 2 Kuang-Fu Road, Hsinchu, Taiwan ROC.
National Tsing Hua University Logo
National Tsing Hua University Rankings and Quick Facts
Motto: Self-Discipline and Social Commitment.
The university is called 國立清華大學 in Chinese, simplified to Guólì Cinghuá Dàsyué in Pinyin.
National Tsing Hua University ranking
University world Ranking – Times 400 (UK)

= 334

University world Ranking – Jiaotong 500 (China)

305 to 402

University world Ranking – Newsweek 100 (USA)

N/A

Asia Rank (Jiaotong)

43 to 64

NTHU Facts

Students (Undergraduates / PG/ Total)

5,070

5,200

10,270

Faculty / Staff

600

Established

1911

Number of foreign students (if known)

4,476

Affiliations

AEARU
References
National Tsing Hua University; Photograph by brianjim; Asian University List.