The Louisiana State University ranking is in the 326 to 346 range in the world on the University Review College Ranking List. It is ranked as the 129th best college in the states by the USnews, and the 190th best by Forbes.
Requirements for Admission and Tuition Fees (Quick Facts 2014 / 2015)
The Louisiana State University tuition fees are $8,750 for in-state and $26,467 for out of state students. It is a moderately selective college accepting 75% of applicants. Financial aid offered totals $141 million per year, an average of $14,090 per student.
Louisiana State University SAT Scores and ACT Scores
SAT scores for admission requirements (25th-75th percentile) are Math 530 – 650 and for Reading they are 510 – 630. The total composite SAT range for accepted applicants is 1020 to 1250.
The requirements for ACT (25th-75th percentile) are Composite 23 – 28, English 23 – 30, and Math 22 – 27.
Louisiana State University Baton Rouge Information
The Louisiana State University (LSU) was originally founded as a military institute in 1860 and has flourished into a university that offers study across nineteen different colleges and schools. The university itself is located in Baton Rouge in the south of the united states and is presided over by the principle John Lombardi.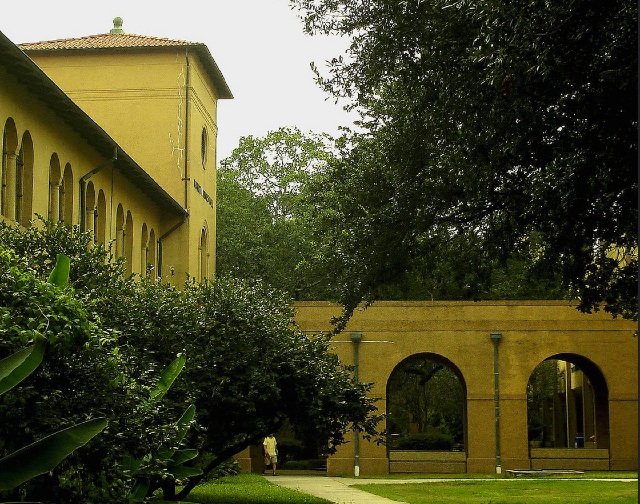 The university offers study in a wide range of study; these are covered by schools and colleges in the following major disciplines:
Agriculture; Art and Design; Arts and Sciences; Basic Sciences; Business; Coast and Environment; Continuing Education; Education; Engineering; Law; Library and Information Science; Mass Communication; Medicine; Music and Dramatic Arts; Social Work; and Veterinary Medicine.
Over the years Louisiana State University, Baton Rouge, LA has seen many talented people pass its doors; these include the basketball players Shaquille O'Neal and Pete Maravich; the footballer Billy Cannon; and the politician James Carville.
Louisiana State University Baton Rouge Address
Louisiana State University
Baton Rouge
Louisiana 70803
USA
Other Louisiana colleges include Tulane University.
Ranking and Quick Facts
Full name: Louisiana State University and Agricultural and Mechanical College.
Louisiana State University Ranking
University world Ranking – Jiaotong 500 (China)

203 to 304

American Rank (Jiaotong)

99 to 138

LSU Facts

Students (Undergraduates / PG/ Total)

28,423

5,164

33,587

Faculty / Staff

1,300

Established

1860

Endowment (2006) – USA Rank
$593,203,000 – 100th
Endowment per student

$17,661

Research Spending – USA Rank
$356,828,000 – 36th
Affiliations

Southeastern Conference
Other US colleges by State
References