About Imperial College London UK
Imperial College London (ICL) is located in the South Kensington campus district of the capital city of England, and was founded in 1907.
It is a public institution having been created by the merger of three colleges. The main campus of Imperial is located in South Kensington. It is competitive to get into Imperial College London UK with just 17% of applicants being accepted.
There are around 7500 undergraduate students and approximately 2200 postgraduate scholars, in addition to the 2850 staff and faculty. The rector is Sir Richard Sykes. It is a member of the University of London, the IDEA league and the Russell group.
Imperial College London is ranked number 13 in the University Review top universities in the UK List. Similarly ranked colleges include University of Surrey, University of Glasgow, University of Exeter, and University of Edinburgh.
Imperial College London Address
South Kensington campus,
Exhibition Road
London SW7 2AZ
UK
Imperial College London Logo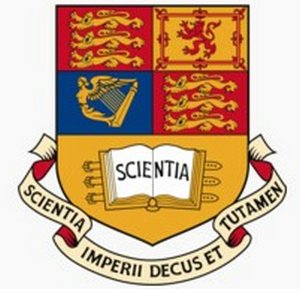 Imperial College London Ranking and Quick Facts
Motto – Scientia Imperii Decus et Tutamen (English: Knowledge is the adornment and protection of the Empire).
Imperial College London ranking
Ranking – Times 400 (UK)

5

University world Ranking – Jiao tong 500 (China)

23

University world Ranking – Newsweek 100 (USA)

17

British University ranking

3

European University Rank (Jiaotong)

3

IC London Facts

Students (Undergraduates / PG/ Total)

8,350

5,060

13,410

Imperial College Location
South Kensington, UK
Faculty / Staff

8,000

Established

1907

Endowment – GBP

57,600,000

Endowment per student – GBP

4,295

Research Spending – GBP

204,800,000

Affiliations

ACU, Russell group, IDEA League
References