Cardiff University Information
Wales is a country with both a lot of history and a lot of tradition; much of which is epitomized in the educational institution known as Cardiff University (Prifysgol Caerdydd).
The Cardiff University ranking is at number 40 in the University Review best UK universities list. Similarly ranked colleges include Aberdeen, Royal Holloway, Manchester, and Sheffield.
Cardiff is one of the more prominent cities within Wales and a look at the educational facilities offered by Cardiff University shows a lot of things contribute towards making the university a leading institution. It is a very large university, with a student body exceeding 30,000 students and has strengths in a number of different areas that serve to keep its ranks swelled with new students year after year.
Cardiff University was founded in 1883 and since then has been a force in research in all disciplines within the United Kingdom. It is recognized by a number of non-partisan government assessments to be one of the best universities in the United Kingdom and has international recognition in addition to its domestic achievements.
In addition to a great academic experience studying at Cardiff university also provides a great general life experience. Cardiff University has hundreds of different student groups that people can participate in when not going to class. Being situated in the beautiful city of Cardiff has its advantages and have easy access to some of the most beautiful scenery in the UK.
Students that want to take their studies to the next level and participate in original research should consider Cardiff University as well. The university is part of the famed Russell Group; a group that promotes research efforts around the United Kingdom. Its membership in this group signifies its commitment towards original research and part of that includes giving undergraduate students opportunities to carry out research early in their university education.
Cardiff University Address
PO Box 921
Cardiff CF10 3AT
Tel 029 2087 4455
Cardiff University Logo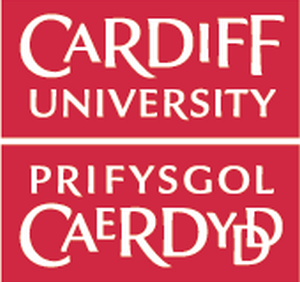 Ranking and Quick Facts
Motto: Gwirionedd Undod A Chytgord (English – Truth Unity and Harmony).
The university is ranked as between the 201st and 225th best in the world by the THE.
References